2012 Orccon T-shirt
This convention we are fortunate enough to have been offered four designs for the show's official t-shirt. We will be printing the top one as the standard shirt for sale in the dealer room and for those that pre-ordered the shirt.
We will be printing the other three alternate designs to order only! So if you want one (or for that matter all three), you need to let us know which ones you want and what size you want them (we can print from S to 4XL, men's or women's cut). They will be $15 each. To order click on the "Request a T-Shirt(s)" link at the bottom of the page.
Important note: The shirt color will be a light gray. We tried to print them in black but they turned out poorly.
A mockup of all four shirts on gray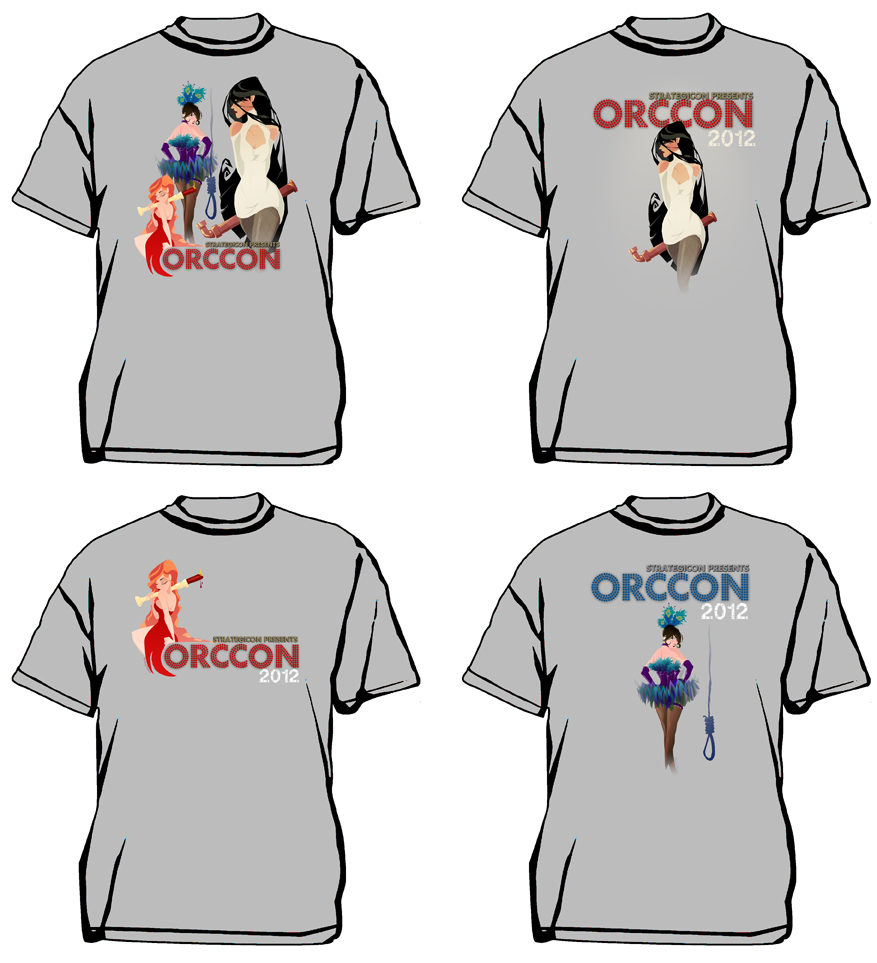 The official Orccon 2012 T-Shirt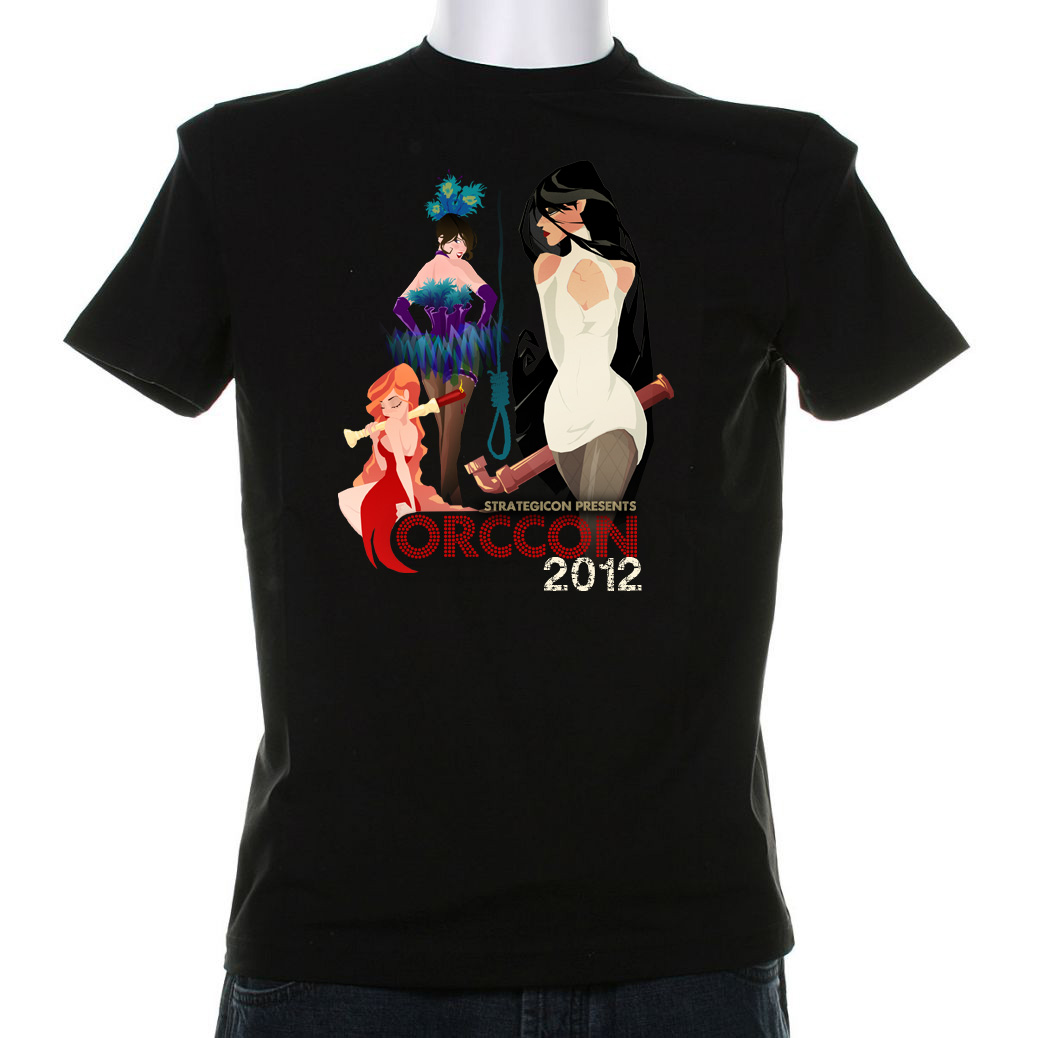 Alternate design 1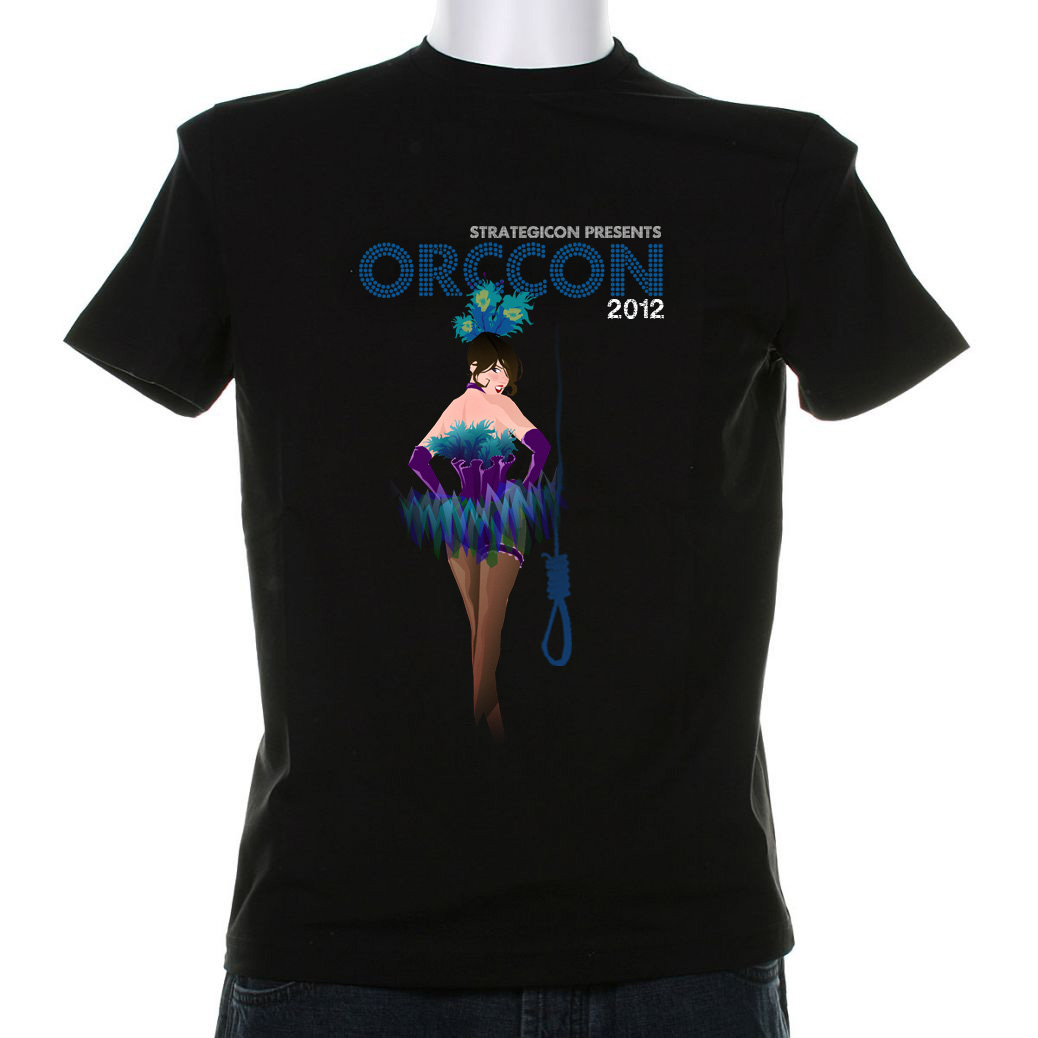 Alternate design 2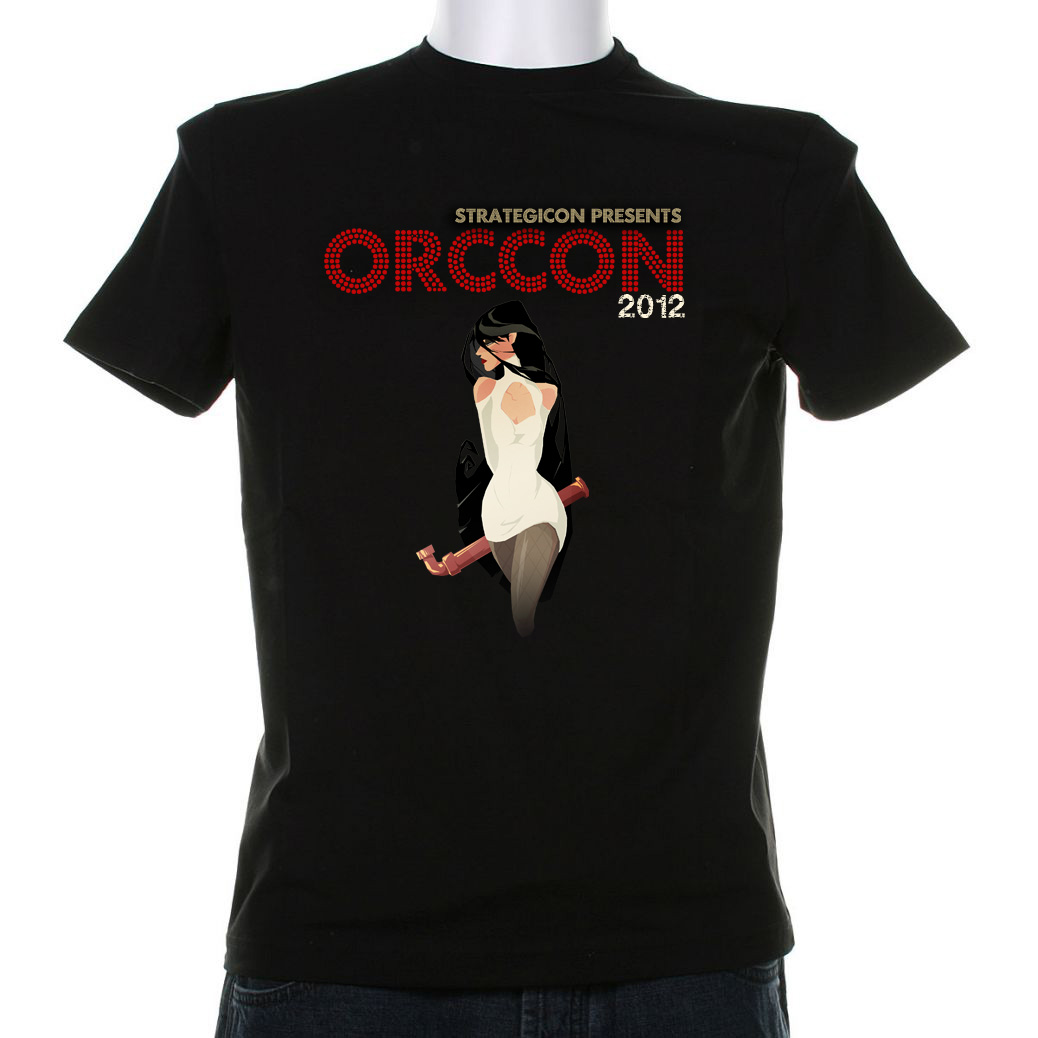 Alternate design 3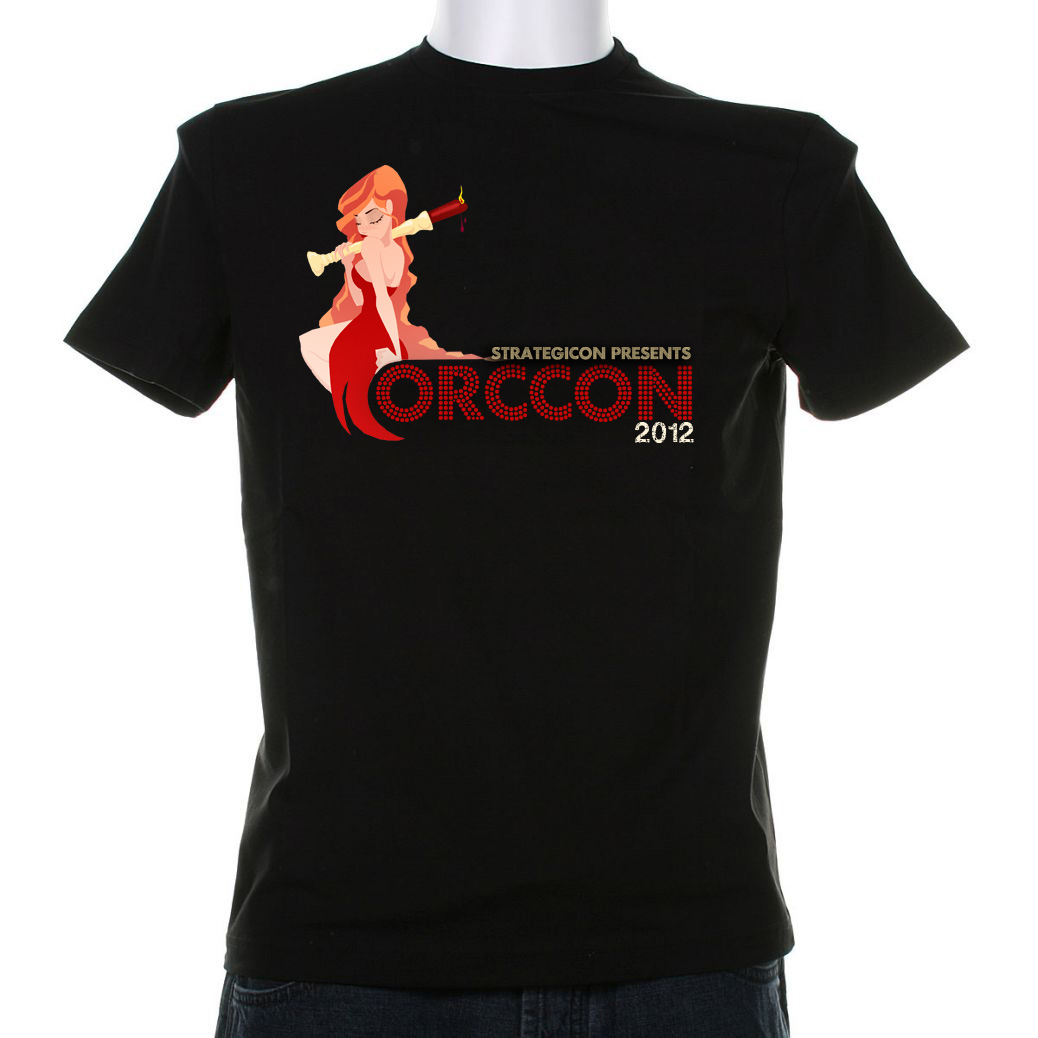 Again, please include which shirt(s) you're interested in and your size. We will bill you via paypal.
Request a T-Shirt(s)