Family Area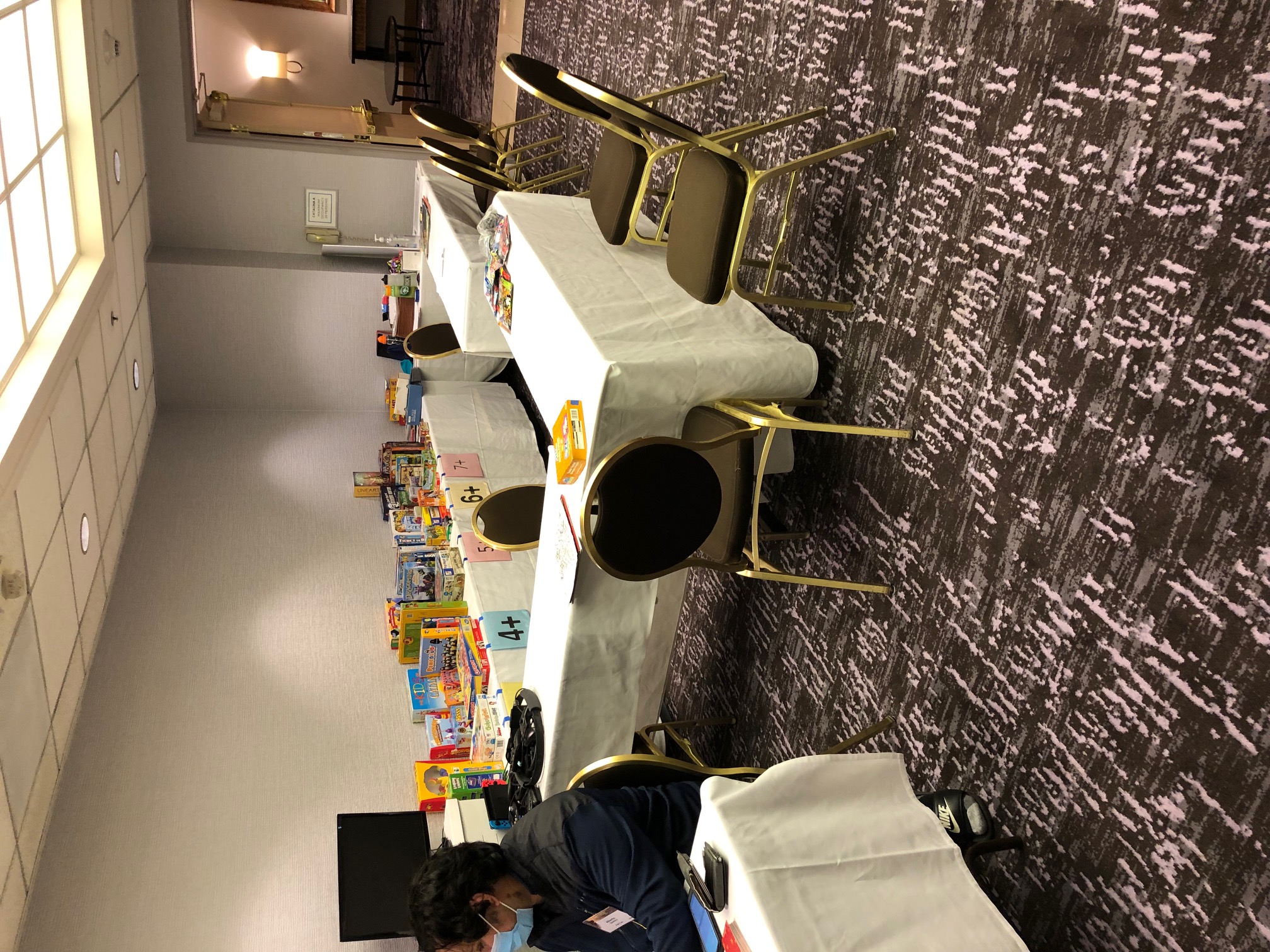 Anyone is welcome to visit the family area. The focus of this area is on the younger crowd. We have a separate library that focuses on games for the 3 to 6 yr olds. There are also puzzles, solitare games and coloring options for all ages looking for something just for themselves.
The family area is now located in Catalina A. While hosting in the foyer was wonderful, it posed significant challenges when it came to shutting down. With the Family Area Library permanently set up in a room, we can now look to expand the days it is availble to Friday and Monday, volunteers required.
Current Scheduled Hours
Saturday, 9am to 9pm
Sunday, 9am to 9pm
Available Games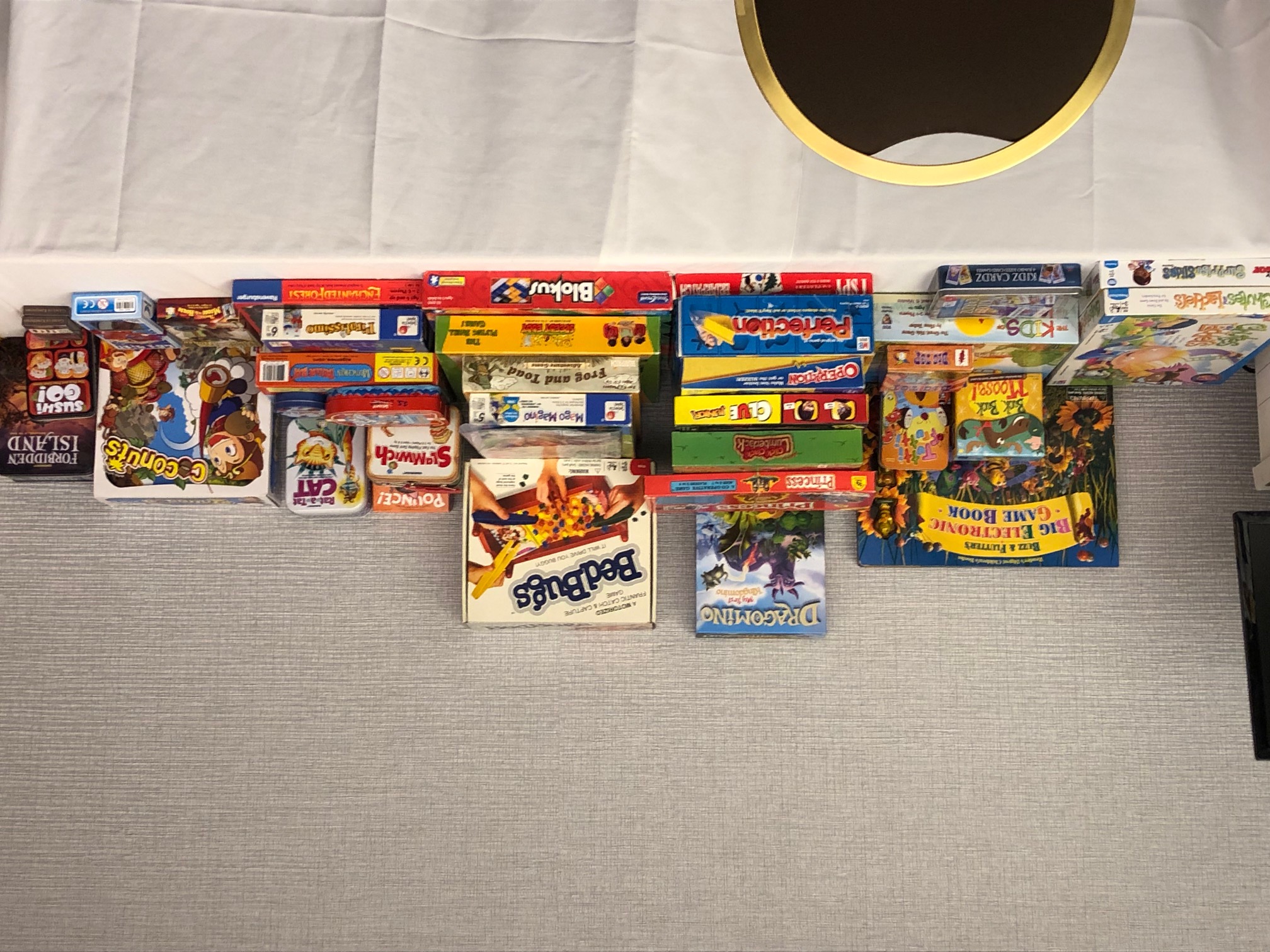 The lists are based on the ages on the boxes. Depending on gaming experience and reading level many children can master games up to two years beyond their actual age.
Perfect example would be "Ghost Blitz"; no reading. Ghost Blitz is listed as 8+, yet 5 year olds have been known to best adults who were actually trying to win. Hence why we list it in the 6+ options.
We also carry Forbidden Island, rated a 10+ game. It's a cooperative game that requires limited reading or really good card memory, so rule out the 6 year olds. In the true spirit of cooperation and family, only one strategically minded (10+) individual is required to point out the pluses and minuses of each players options, as necessary.
3+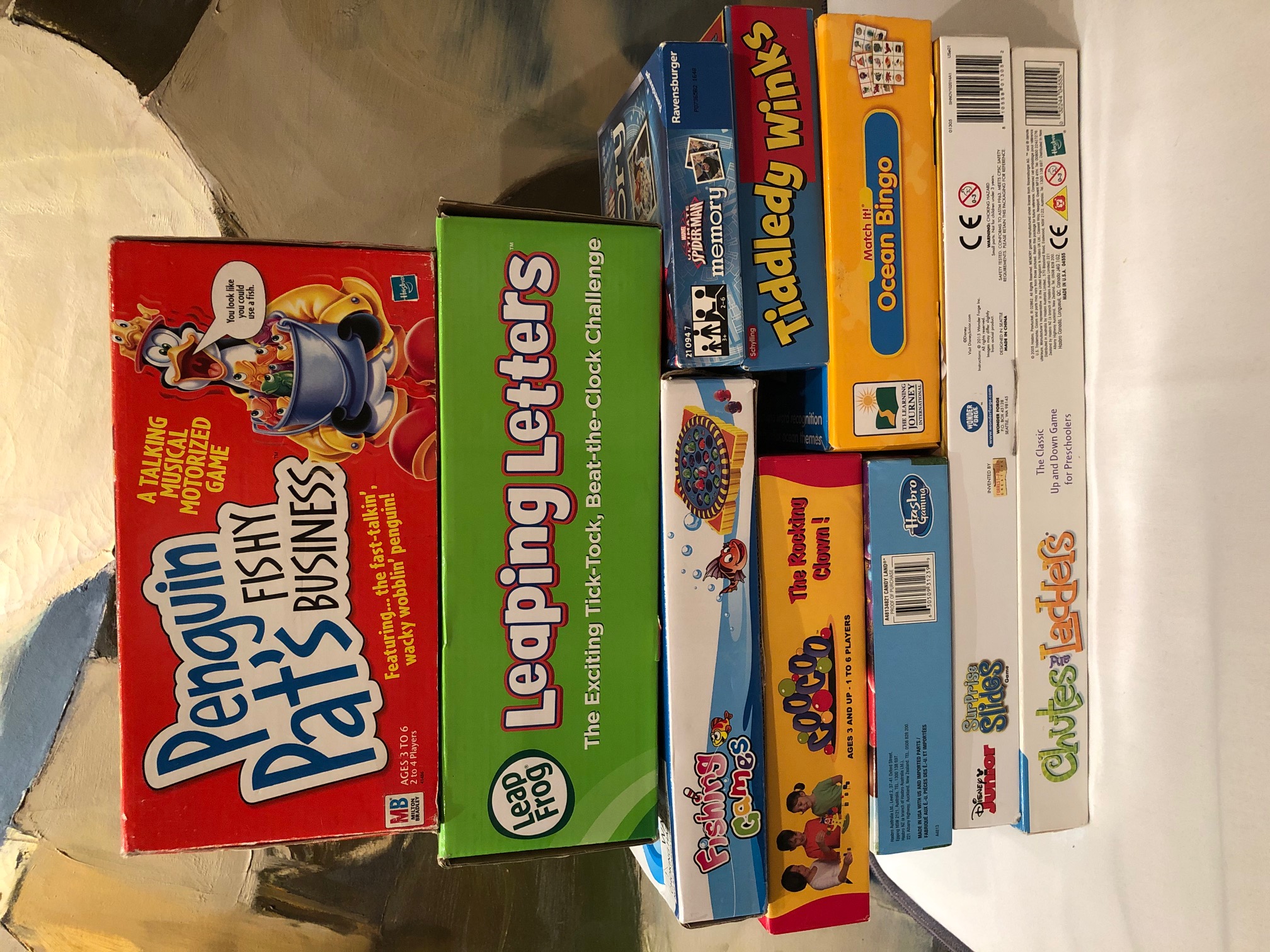 Candy Land
Castle Logix (solitaire) *** New ***
Chutes & Laders
CooCoo the Clown
Penguin Pat's Fishy Business
Sponge Bob Memory
Surprise Slides
The Sneaky, Snacky Squirrel *** New ***
---
4+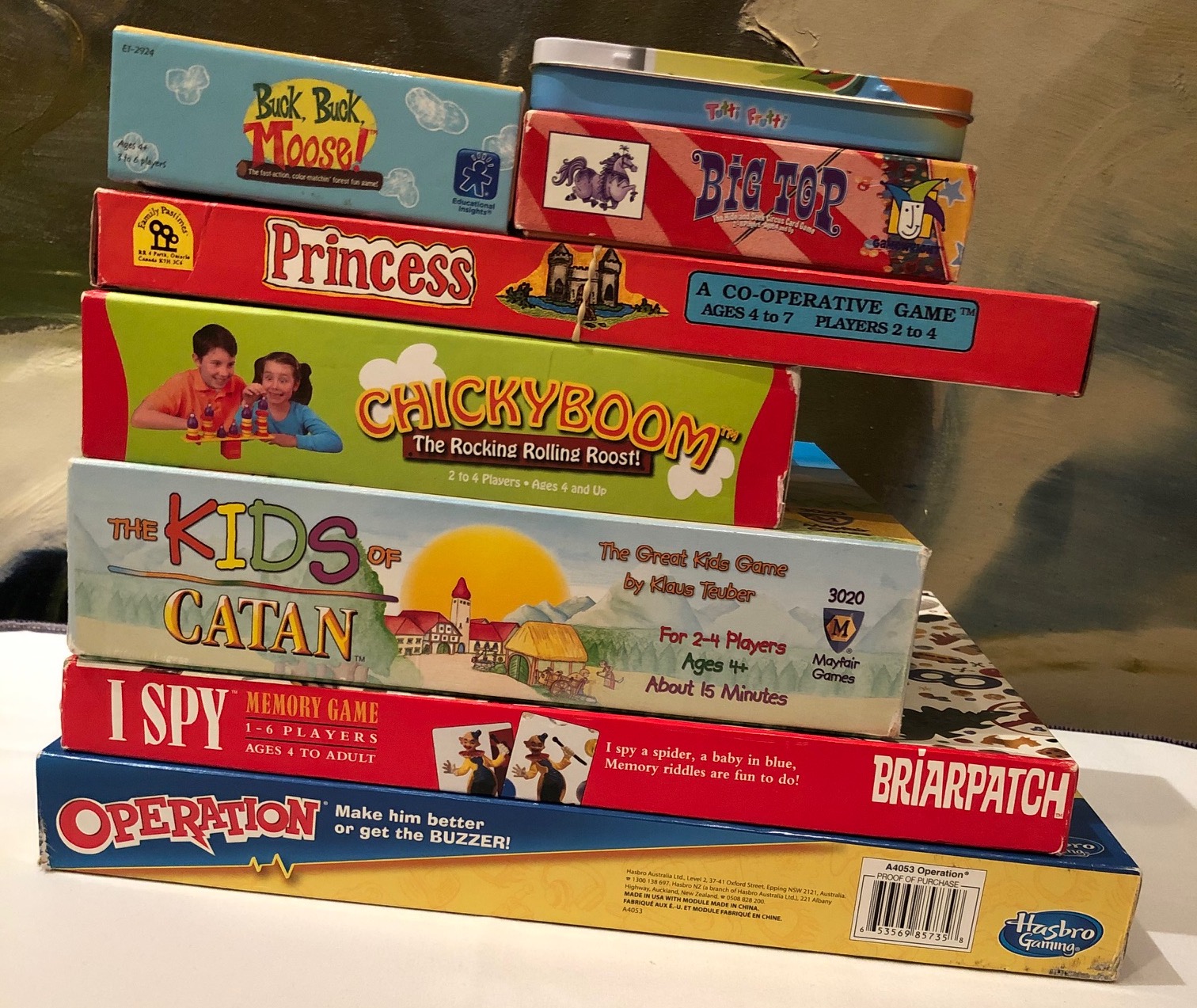 Big Top
Buck, Buck, Moose
Buzz & Flutter's Big Electronic Game Book
Camelot Jr (solitaire) *** New ***
Chicky Boom
Hisss
Hit the Throttle
Hoot Owl Hoot (Co-op)
Kids Cards
Kids of Catan
Operation
Pengoloo
Perfection (can be solitaire)
Princess
Tutti Frutti
---
5+
Angry Birds Card Game
Blokus
Click Clack Lumberjack
Clue Junior
Dragomino
Frog & Toad
Mago Magino
Perfection
Snakes & Ladders
Speedy Eddy
---
6+
Aquarius
Bed Bugs
Catan Junior
Enchanted Forest
Ghost Blitz
Grand Prix
Guess Who?
Munchkin Treasure Hunt
Otters
Piratissimo
Pounce
Rat-a-Tat Cat
Sink or Swim
Slamwich
Sorry!
Spot it! Words!
Ticket to Ride First Journey (US/Europe)
---
7+
Boomb-o
Coconuts
Elimination (Solitaire)
Get Bit!
Tricky Triangle (Solitaire)
---
8+
Fluxx
Game of Kingdoms
Ghostbusters - Protect the Barrier
Granny Apples
Monopoly
Scarf N Barf
Scrabble Slam!
Sushi Go
There's a Moose in the House
Trouble
---
Older
This is not a complete list of what will be available.
Other games that have made an appearance and may again, Dragonwood, Dream Home, Ghost Fightin' Treasure Hunters, Katamino, King of Tokyo, Linx, Miniscule, Otters, Phase 10, Pirates Cove, Scoops, Set, Seven Dragons, The Hare & The Tortoise, Uno, and Waterworks.