Strategicon Game Library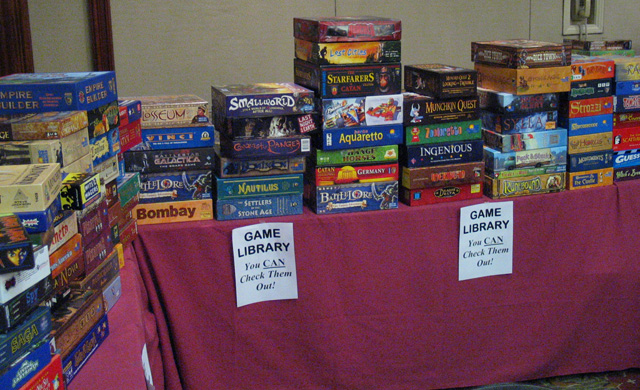 The new Strategicon game library is open for your gaming pleasure. Come check out the hundreds of games, with more being added every con.
Library Hours
Fri 3 pm to midnight
Sat 9 am to midnight
Sun 9 am to midnight
Mon 9 am to noon
Checkout Policy
Must have a valid convention badge and government-issued ID. Your ID will be held while the game is checked out. Games must be returned by the end of the day.