Gamex 2022 Guests
Jeff Laubenstein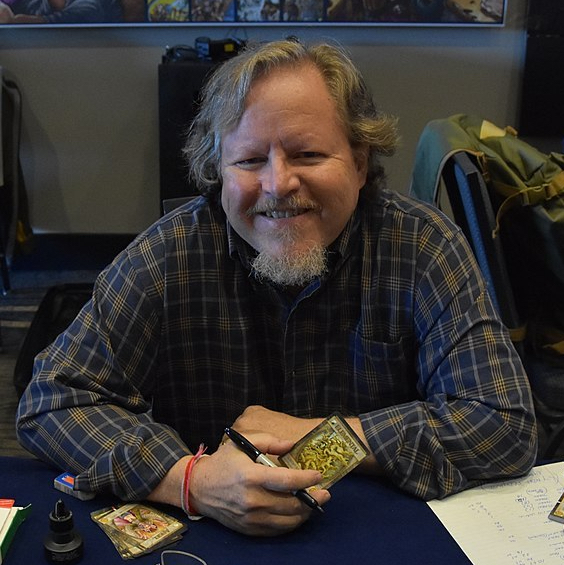 Jeff Laubenstein is a visual storyteller. An illustrator/art director/concept artist of roleplaying games and the associated publications, he spent 12 years working at FASA Corporation working on: Shadowrun, Mecwarrior, Battletech, Earthdawn, Renegade Legion, Star Trek, and Doctor Who.
He has spent over thirty years in the rpg field where, as a freelancer he has had pieces published in: Dungeon, Dragon, White Wolf, Scrye, Duelist and Challenge magazines. He has created concept work for FASA, Wiz Kids, Iron Crown. His art appears in White Wolf's Vampire, SCION, Gamma World, Mage and Changeling RPG's. He has also worked on Onyx Path's Pugmire and with Moon Design on their award winning GUIDE TO GORLANTHA.
Jeff's CCG work includes: Magic the Gathering which lead him paint several iconic cards, including "Show and Tell" and "Recurring Nightmare". He also worked on the card games based on Harry Potter, Battletech, Shadowrun, Vampire and Clive Barker's Imagica. His graphic design helped shape the look of FASA's product in the 1980's and 1990's. In 1992, he shared an Origins award for SHADOWRUN 2nd Edition and Battletech 3rd Edition for best graphic presentation of a roleplaying supplement.
In 2001 he was nominated for a Chesley Award for Best Gaming Related Illustration. His art has appeared in the Spectrum annuals and has been exhibited in Tokyo and Milwaukee and at the annual Illuxcon shows. As a freelance artist he continues to draw, paint and chase his muse. During the last several years he has attended gaming events around the world and continues to enjoy meeting people and sharing the love of imaginative imagery and games.
jim pinto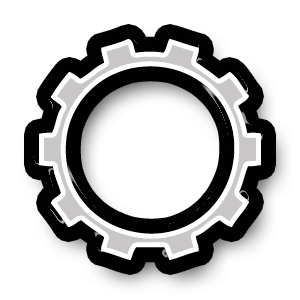 jim pinto is a 25-year veteran of the gaming industry, with numerous credits in about a dozen categories, including writing, design, development, art, and editing. He's written everything from gaming adventures to board games to comics to screenplays to hot tub catalogue copy. His latest fiasco involves a gondola, 87 conspirators, and a 19th century Masonic voting box. A multicultural savant, he knows 'hello' in twenty languages, as well as most of the world's capitals. His first book in the gaming industry was about Japanese culture, his favorite novel is French, his favorite movie is Chinese, his favorite country is Romania, his favorite food is Indian, and his favorite wife is Korean. He might have also won a few ENnies, an Origins award, a Player's Choice award from Inquest magazine, and $50 from a college fiction contest. He's not sure. He has no children, pets, or lice. jim pinto is allergic to capital letters.
Douglas Sun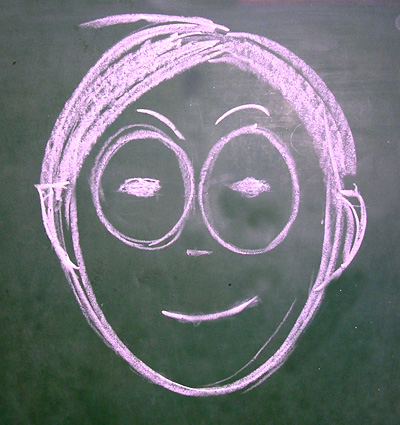 Douglas Sun has been writing for roleplaying games since the turn of the century. His first gig was writing two chapters of a supplement for Last Unicorn Games' legendary Dune: Chronicles of the Imperium RPG that was never published, and that pretty well puts in a nutshell the ups and downs of a life in RPG publishing since then. He contributed to AEG's d20 Topics books, Decipher's Star Trek and The Lord of the Rings RPGs; he also co-wrote and co-developed AEG's The World's Largest City d20 setting book and served as Legend of the Five Rings RPG line developer for most of its Third Edition.
Douglas founded Ramen Sandwich Press in 2017, under the cover of which he self-publishes adventures and supplements compatible with D&D 5E and Pathfinder.